This report provides major statistics on the state of the industry and is a valuable source of guidance and direction for companies and individuals interested in the market.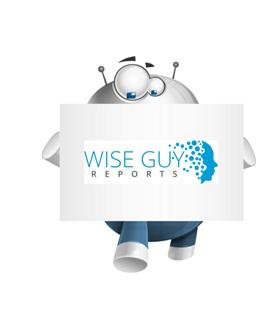 Pune, India - September 17, 2019 /MarketersMedia/ —
A new report reveals that the Global NB-IoT Smart Water Meter Market is expected to reach USD 2002 million by 2024 from USD 272 million in 2019. It is rising at compound annual growth rate (CAGR) of 49.1%.
NB-IoT stands for Narrow Band Internet of Things, is a wireless Low Power Wide Area Network (LPWAN) Radio Technology standard to enable wide range of cellular devices and services. It focuses specifically on indoor coverage, low cost, long battery life, and high connection density.
Narrow Band Internet of Things (NB-IoT), the water metering can be done in real time. The information such as real time meter reading, reverse flow consumption, water temperature, pipe pressure, accumulate measuring, tempering alarm can be transmitted over the Narrow Band-Internet of Things. Using Smart Meter Technologies, NB-IoT smart water meter is developed on Smart Meter Platform.
This NB-IoT Smart Water Meter is very flexible and is a tool for direct measurement of the consumption of water by transferring information to the management system of the local water utility company. This smart water metering system can be operated by SIM cards, cloud services or even by IoT platform though device management services. This NB-IoT Smart Water Meter can provide instant access to water consumption and can store and transmit the information of the consumption of water frequently which can also be read remotely and more frequently.
This technology will benefit the customers as they will only pay for the water they have actually used. There is initial installation cost associated with this technology but it has great revenue potential.
Request a Free Sample Report, Click Here @ https://www.wiseguyreports.com/sample-request/4387625-global-nb-iot-smart-water-meter-market-growth-2019-2024
Key Players
The report has profiled various noteworthy players in the global NB-IoT Smart Water Meter market. This includes the analysis of various strategies adopted for expansion and an upper hand over their rivals.
Hanwei
Meter Instruments
SANCHUAN
SUNTRONT
DAO CHENG Tech
Ningbo Water Meter
UNICHO-TECH
Changde Water Meter
SC Technology
SaiDa Electronics
SUNRAY
XI'AN FLAG Electronics
SHENZHEN HAC TELECOM
DONGHAI Group
KEDE Electroncis
HETONG
dotop
Weiwei
KEYTURE
HEDA
Kamstrup Water Metering
Diehl Stiftung & Co. KG
ZHUHUA Water Industry
Elster (Honeywell)
NB-IoT Smart Water Meter Market: Segmental Analysis
The segment analysis of NB-IoT Smart Water Meter has been conducted based on deployment, application and region.
On the basis of deployment market is segmented into Guard-Band, Stand Alone, In-Band.
On the basis of application it is segmented into Agriculture, Healthcare, Infrastructure, Residential, Commercial and Industrial.
NB-IoT Smart Water Meter Market: Segmental Analysis
On the basis of region the market has been segmented into North America, Europe, Asia-Pacific(APAC) and Rest of the world (RoW). In North America countries such as U.S, Canada and Mexico are covered. In Europe, countries such as Spain, Germany, France, Italy and U.K are covered. In Asia-Pacific, countries such as India, Japan, China and South Korea are covered. In rest of the world countries of Middle East, Africa and South America are covered. In July 2018, U.S launched the first nation-wide NB-IoT services in U.S. in Asia-Pacific, China is currently dominating the market. Presence of both favourable government policies and strong infrastructure is fueling the growth of market in China. Emerging countries like India are showing massive growth in adopting technologies associated with NB-IoT. Rise in the use of connected devices and growth in the adoption of IoT is resulting in the growth of NB-IoT market in these countries. Increasing demand for low power, secure cellular network technology are the key driving factors for the growth of the market.
……Continued
Access Complete Report @ https://www.wiseguyreports.com/reports/4387625-global-nb-iot-smart-water-meter-market-growth-2019-2024
Contact Info:
Name: Norah Trent
Email: Send Email
Organization: WISEGUY RESEARCH CONSULTANTS PVT LTD
Phone: +1 (339) 368 6938 (US), +44 208 133 9349 (UK)
Website: https://www.wiseguyreports.com/
Source URL: https://marketersmedia.com/nb-iot-smart-water-meter-market-global-demand-growth-analysis-opportunity-and-forecast-to-2025/88919737
Source: MarketersMedia
Release ID: 88919737